I recently asked my students at Kime Karate about their definition of Black Belt Excellence.  These are some of their responses.
Sam Griffin's full response was "Black belt is a martial arts related phrase. Excellence is a term that denotes high quality. Black Belt Excellence is a universally applicable phrase. Because of this, there is no exact definition. When I think of Black Belt Excellence, from where I currently am (as a black belt), I wonder if it applies to me the way it does, say, as a white belt. I found that the answer is yes. Black Belt Excellence applies to me the same way it does anyone, karate students or not. The idea of Black Belt Excellence inspires us to reach our utmost best, and then get better. This never-ending cycle of perseverance is what sets apart the quitters from the doers, as well as what makes the phrase universal."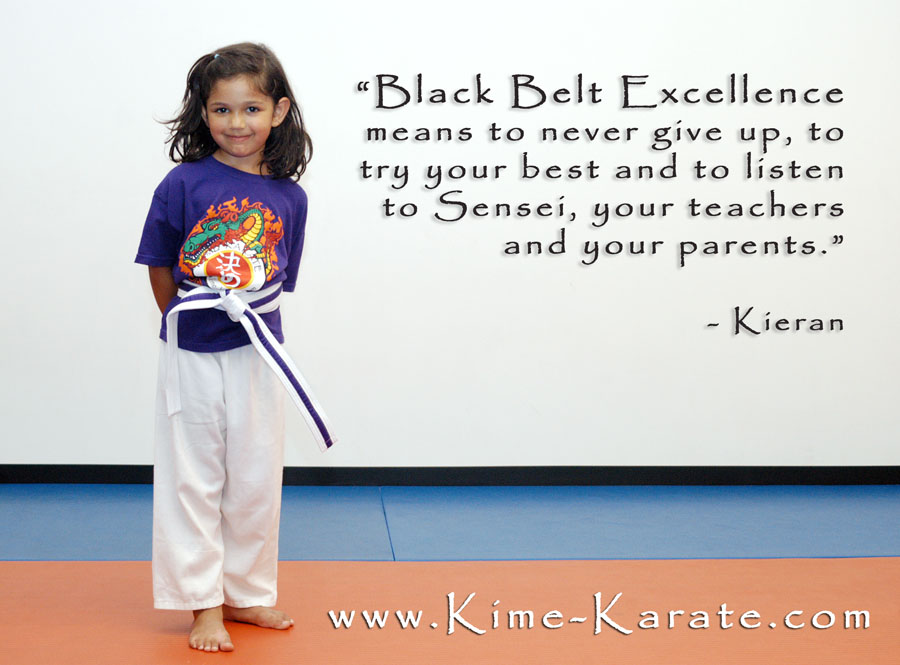 This little girls definition of Black Belt Excellence is amazing! In just a few words she points out several important lessons that we teach in our kids classes and I love it!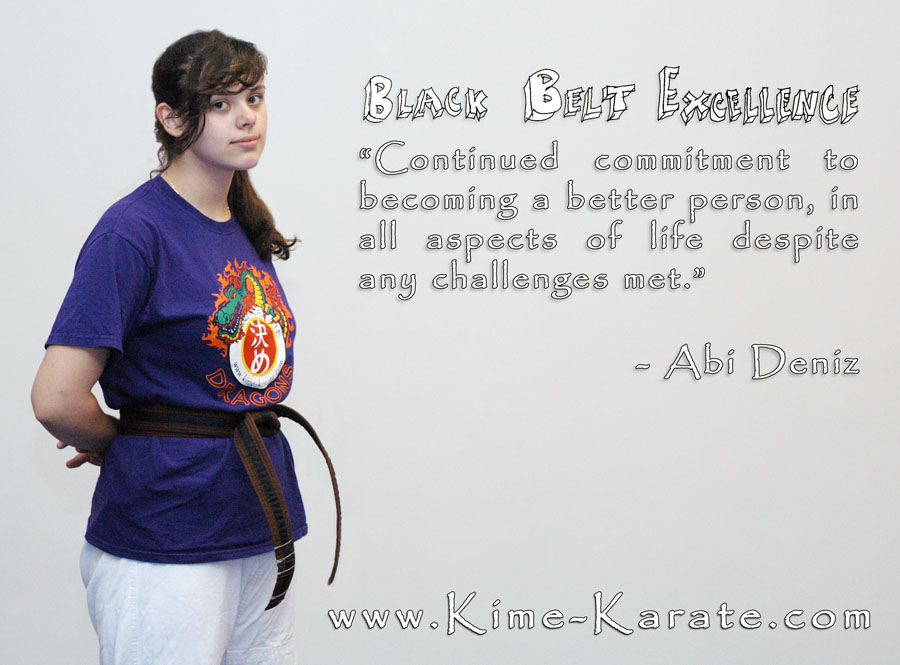 A great definition of "Black Belt Excellence" by one of my students! We are teaching a lot more than just how to kick and punch well. Great life skills in and out of the dojo!
Here are three siblings who have definitely been paying attention in classes! Each of these students have a similar list of incredible Black Belt qualities!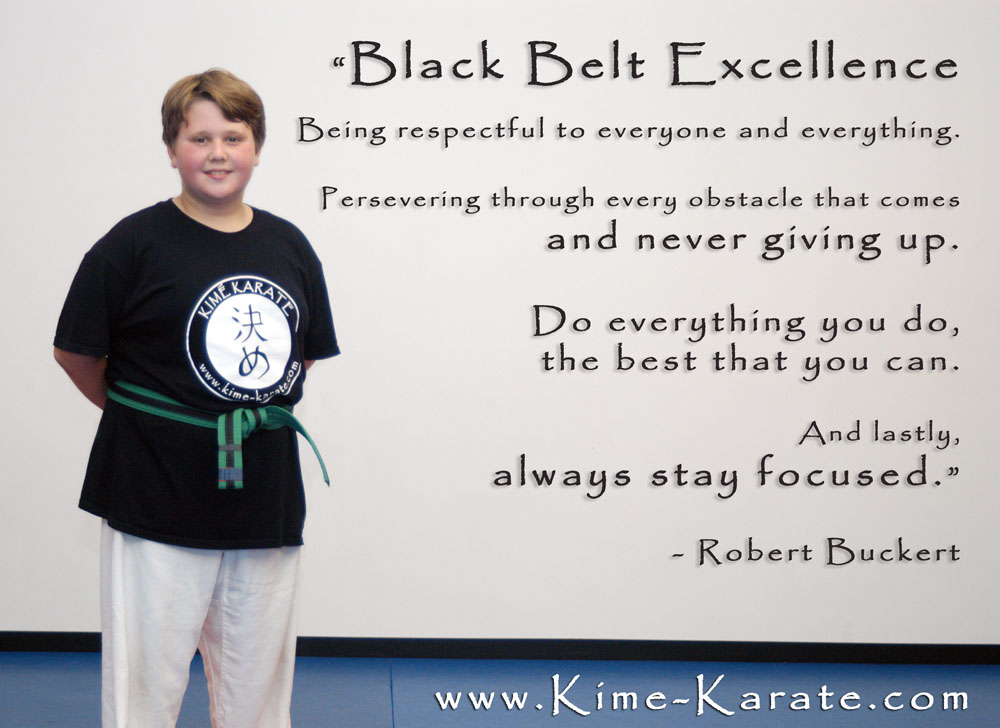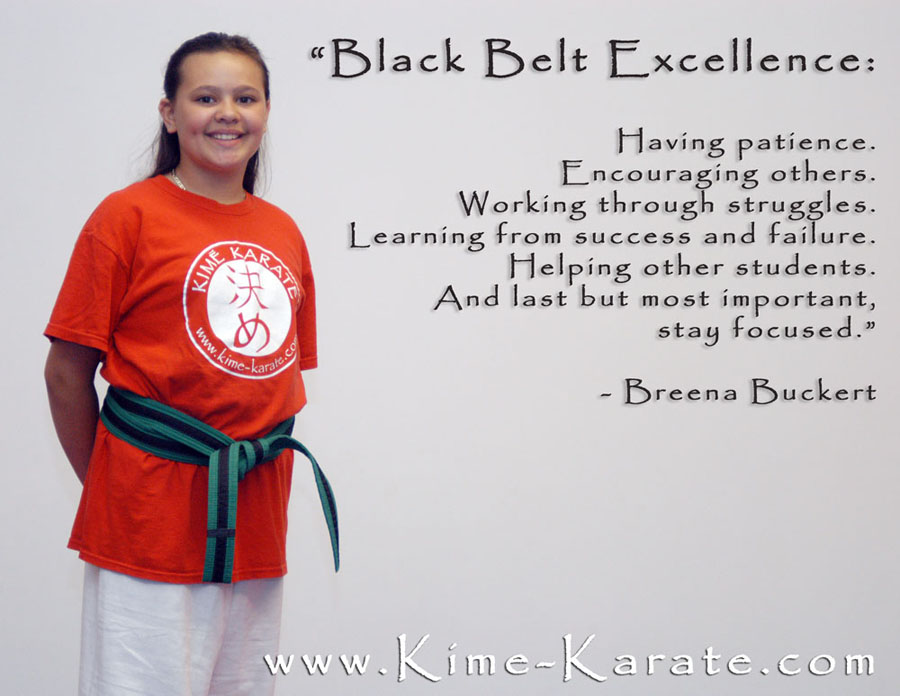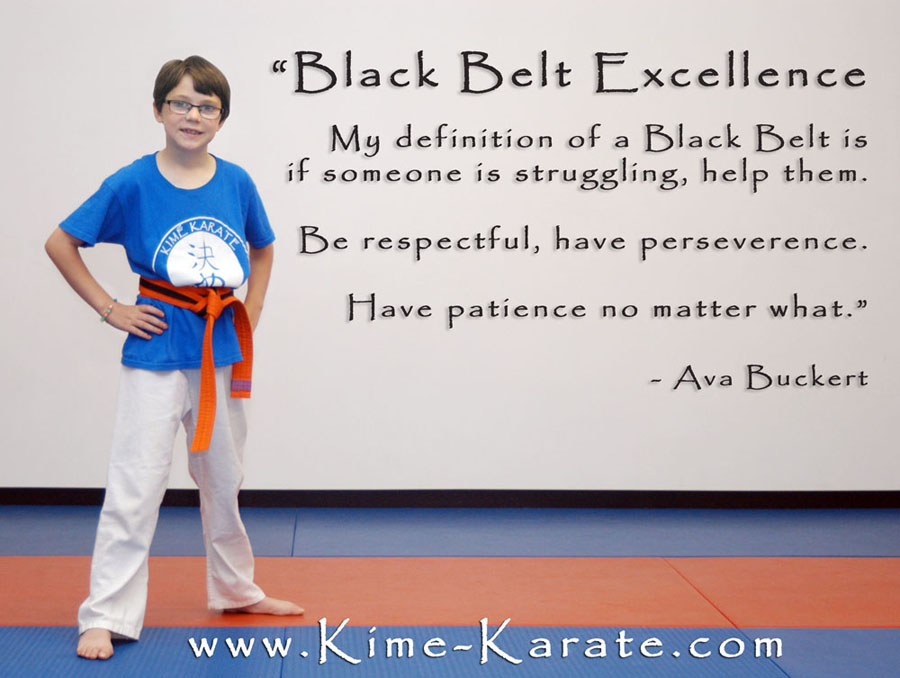 Do you like these quotes? Let me know!